DBU Honors Raquel Contreras and Roberto Silvado During May Commencement
June 3, 2019
Written by Faith Myers
Dallas Baptist University celebrated its 652 graduates receiving their associate's, bachelor's, master's, and doctoral degrees during four Commencement Services. All services took place in the Pilgrim Chapel on the DBU campus on Thursday, May 16, and on Friday, May 17.
During the services held on Thursday, DBU presented an honorary doctorate to Raquel Contreras, General Director of the Spanish Baptist Publishing House in El Paso, and Shirley Hoogstra, President of the Council for Christian Colleges and Universities, provided the keynote address for both services.
On Friday, Dr. John Borum, DBU Assistant Vice President for Undergraduate Enrollment, provided the keynote address for the morning service, and Dr. Brent Thomason, Director of DBU's Master of Arts in Global Leadership program, provided the address for the afternoon service. During the afternoon service, DBU recognized Dr. Roberto Silvado, Senior Pastor of Bacacheri Baptist Church in Curitiba, Brazil, with an honorary doctorate.
Raquel Contreras
Raquel Contreras is a leading voice in Baptist life, both in her native country of Chile, the United States, and around the world. She always seeks to bring together people for the sake of the Gospel.
Growing up, Raquel's mother was a missionary from North Carolina and her father was a lawyer in Chile. Raquel pursued a legal career, and considered working in diplomatic service, until she met her husband Guillermo and the two moved to Texas. Guillermo, a studying pastor and eventual President of the Chilean Baptist Theological Seminary, completed two degrees from Dallas Baptist College before attending seminary and pastoring a church. Raquel's life was tragically changed when Guillermo unexpectedly passed away, leaving her as a single mother with two teenage children.
After a brief time of ministry with a local church, the Chilean National Convention unanimously elected her as President. Raquel helped maintain order and harmony within the convention during her time as President, playing a role in the reconciliation between the two Baptist conventions in the country. Additionally, she has served on various councils with the Baptist World Alliance (BWA) and was named President of the Union of Baptists of Latin America and President of the Women's Department of the BWA.
Currently, Raquel serves as the General Director of the Spanish Baptist Publishing House in El Paso, Texas. The publishing firm is working on the first-ever written Spanish Study Bible by native Spanish speakers with a Latin American perspective and had has already been through two editions.
Shirley Hoogstra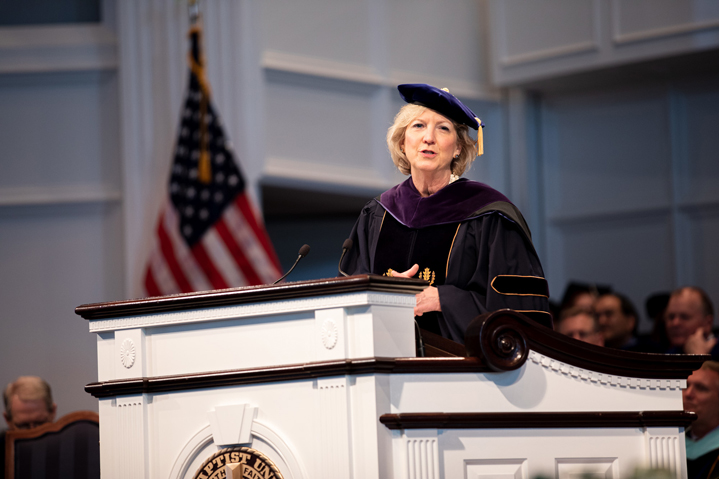 Shirley Hoogstra is the current President of the Council for Christian Colleges and Universities (CCCU), overseeing the work of the CCCU as it looks to advance and assist the cause of more than 180 Christ-centered educational institutions around the globe. President Hoogstra completed her undergraduate work in education at Calvin College, then graduated from law school at the University of Connecticut and entered private practice. She served in the legal field, as well with local and religious organizations, for more than a decade until she was asked to serve on the Board of Trustees at Calvin.
Later, she became the Vice President for Student Life at Calvin and was host of "Inner Compass," a show on PBS produced at Calvin College and televised nationally. Additionally, President Hoogstra has served as a representative for the interest of Christian higher education with government officials in Washington, D.C.
Roberto Silvado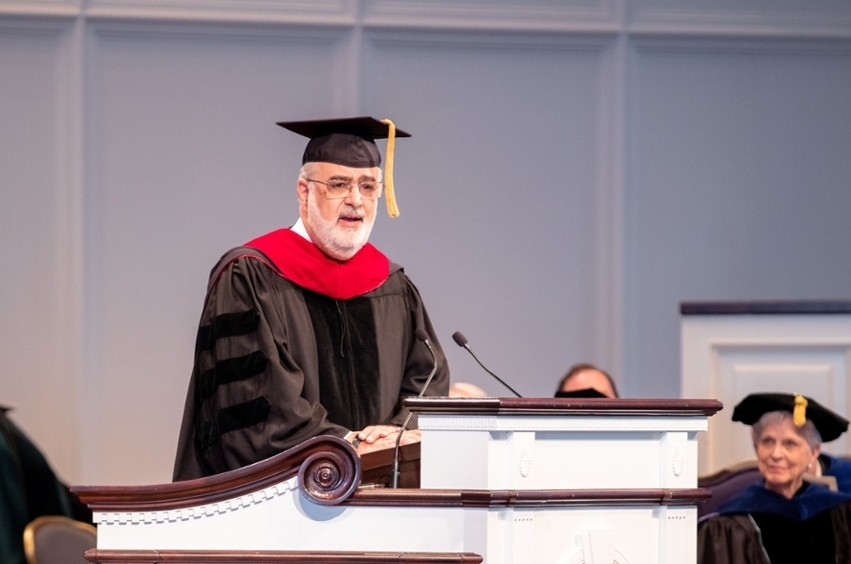 For four decades, Dr. Robert Silvado has faithfully served the local body of Christ, while also training others to pursue the call to share the love of Christ around the world.
Dr. Silvado completed his Bachelor of Theology and Master of Divinity degrees at the Seminario Teologico Batista do Sul do Brasil in Rio de Janeiro. He then moved to North Texas in 1984 with his wife Hedy to complete his Doctor of Ministry degree at Southwestern Baptist Theological Seminary. After planting a church in Greenville, Texas and completing his doctorate, Silvado returned to Brazil and became Senior Pastor of Bacacheri Baptist Church in Curitiba.
Dr. Silvado has authored 10 books over the past 18 years and has served as a professor at the Baptist Theological Faculty of Parana. He was a guest lecturer in the United Kingdom, and as a William Carey Scholar. He has also taught at six Baptist colleges.
In addition, Dr. Silvado served as an international professor for the Haggai Institute, the host of the "Spreading the Truth" daily podcast, and as President of the Brazilian Baptist Convention (a role he serves in currently). As President of the Convention, he also represented the Baptist churches in Brazil in the Baptist World Alliance (BWA). Dr. Silvado was elected as Vice President for the BWA in 2015 for a five-year term and has served on Our Daily Bread Ministries Global Board.
Written by Faith Myers
Faith Myers is a member of University Communications at Dallas Baptist University.