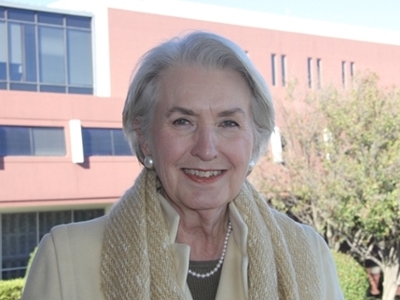 Faculty Staff
,
University News
November 4, 2015
Written by Dr. Blake Killingsworth
Dallas, TX – DBU mourns the loss of beloved professor, Marsha Pool. Professor Pool served at DBU as the school's first Master Teacher and Professor of Mathematics. She passed away on November 3 from complications following a head injury that occurred on Sunday. She was 74 years old.
Global Impact
,
University News
November 3, 2015
Written by Courtney Hackett
Dallas, TX – Eric Metaxas, New York Times bestselling author, recently spoke on the DBU campus as a part of the inaugural Institute for Global Engagement Leadership Lecture Series. The event, which took place on October 20 and 21, marked the beginning of a new series sponsored by DBU's Institute for Global Engagement.