Previous Events
General Jim Mattis
Leadership Lecture Series - September 20
26th Secretary of Defense for the United States from 2017-2018
Served four decades in uniform with the United States Marine Corps
Davies Family Visiting Fellow at Stanford University, specializing in the study of leadership, national security, and innovation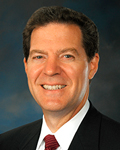 Amb. Samuel D. Brownback
International Religious Liberty - October 16, 2018
Sam Brownback, the Ambassador at Large for International Religious Freedom, spoke on the role of the US concerning international religious liberty. Before taking this position, he served as Governor of Kansas (2011-2018) and as a U.S. Senator (1996-2011). He gave an overview of the current global situation regarding religious persecution and shared why religious liberty is so essential to economic prosperity and human flourishing.
---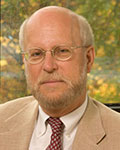 Dr. Henry "Fritz" Schaefer III
Faith and Science - March 2, 2018
Dr. Henry "Fritz" Schaefer III is a computational and theoretical chemist and one of the most highly-cited scientists in the world, with a Thomson Reuters H-Index of 117. He is the Graham Perdue Professor of Chemistry and Director of the Center for Computational Chemistry at the University of Georgia. He led a discussion regarding faith and science on University Hill. An outspoken Christian, Dr. Schaefer has described himself as sympathetic to teleological arguments, but primarily a "proponent of Jesus."
---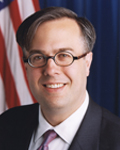 Michael Gerson
The Christian Witness in the Political Square - February 12, 2018
Michael Gerson, nationally syndicated Washington Post columnist and Chief Speechwriter and Assistant to the President for Policy and Strategic Planning under President George W. Bush, joined us on campus about the Christian witness in the public square. He elaborated on how Christians might engage the political arena at the highest levels while making an influence and impact for the cause of Christ. Michael also overviewed the current political environment, including many of the opportunities as well as challenges at hand.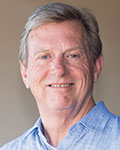 Dr. Peter Dysert
The Promise and Perils of Genetic Medicine - September 19, 2017
Dr. Peter Dysert serves as Chief of the Department of Pathology at Baylor University Medical Center and is a renowned doctor. He lectured on the topic of genetic medicine, and then Dr. Jim Denison, Co-Founder and CEO of the Denison Forum and Resident Scholar for Ethics with Baylor Scott & White Health, moderated a conversation with Dr. Dysert on how genetic medicine effects our personal medical care and faith.
---

Matthew Dowd
Bridging the Growing Political and Social Divide - February 6, 2017
Matthew Dowd, a current ABC News political analyst, formerly served as the chief strategist for the Bush-Cheney 2004 presidential campaign. Dowd's remarks focused on the current political climate in America after the 2016 election. Dowd pointed to the need for leaders in America to bridge the growing political and social divide, which has grown even more divided in an age driven by social media and sound bites. According to Dowd, "We are drowning in data but thirsty for wisdom."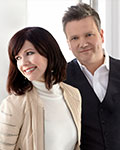 Kristen and Keith Getty
In Concert - October 17, 2016
Kristen and Keith Getty are world renowned singer/songwriters. They shared about the importance of the hymns we sing and the way in which it shaped our understanding of who God is. They also hosted a small worship concert.
---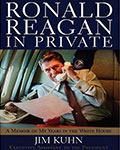 Jim Broaddus and Dale Petroskey
The Enduring Legacy of Ronald Reagan - February 6, 2016
Jim Broaddus and Dale Petroskey discussed the "The Enduring Legacy of Ronald Reagan." Dr. Jim Broaddus was the Commanding Officer at Camp David during the Reagan Administration. And Dale Petroskey currently serves as the President of the Greater Dallas Chamber of Commerce and former Assistant Press Secretary to President Reagan.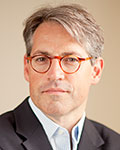 Eric Metaxas
Christian Authenticity - October 20, 2015
Eric Metaxas, New York Times bestselling author, focused his talk on the need for Christians to be authentic and engaging within the culture God has placed them and be willing to lead first with their caring and love that will in turn provide a doorway to sharing the Gospel. Metaxas' biographies of Dietrich Bonhoeffer and William Wilberforce have garnered national recognition and remained on the New York Times bestseller lists for several weeks, with the Bonhoeffer work reaching #1 in the non-fiction category. His book on Wilberforce was made into the movie, Amazing Grace.
---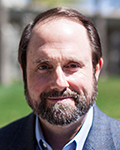 Dr. Jim Denison
The Faith of George Washington - February 21, 2015
In the inaugural address for the IGE, Jim Denison spoke about the faith of George Washington. He was truly the "father of our country," not only as a military leader and president, but also as a spiritual model. His public commitment to Christ as his Lord legitimized the Christian faith in this new country. His frequent attribution of America's blessings to the Creator gave glory to the God of all nations. And his refusal to promote one particular denomination over another encouraged a free church in a free state, one of the hallmarks of American democracy. As a result, his faith is still influencing our nation and world today.