Allie Hall Senior Spotlight
Written by Bailey Pylant
Details

Published: May 02, 2018
Hits: 8192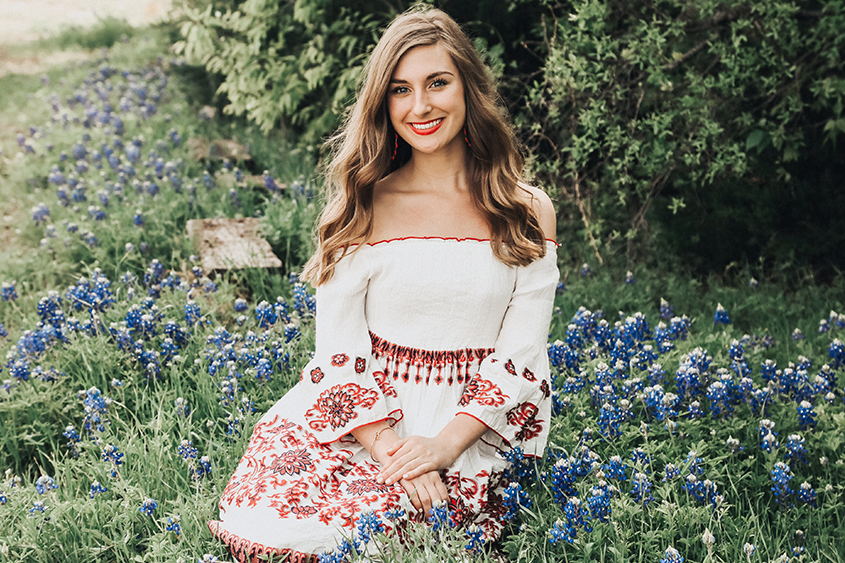 In August 2015, Allie Hall and her parents drove onto campus in a line full of cars holding anxious incoming students. Move-In day came and went in a flash as Hall and her parents quickly unpacked the car, arranged her belongings in her Crowley dorm room, and then shuffled her off to SWAT opening ceremonies. For years, Hall looked forward to college but she never expected Move-In day to be the beginning of a truly transformational experience.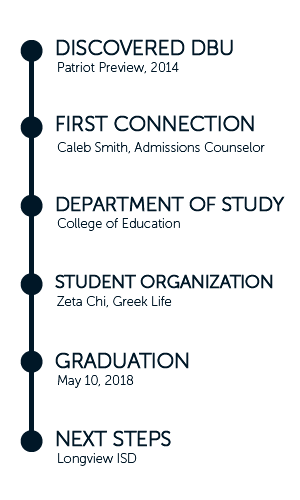 "I was so amazed by this City on a hill where each and every person is valued and where the reminders of Christ as a servant leader are displayed on campus."
Since that day, three years ago, Hall was accepted into the College of Education, involved in the Zeta Chi sorority working to end sex trafficking, and received her teaching certificate. Hall was motivated to prioritize her grades, maintaining a 3.9 GPA throughout all three years. Encouraged by the small class sizes, she met other students pursuing the same goals and found community that supported her through the end. This May, Hall celebrates accomplishing her goals as we graduate with a Bachelor of Science in Early Childhood Education.
A note to those who helped along the way…
"Leaving home for the first time can be intimidating for a young college freshman. I am so thankful that DBU had different on-campus activities and support systems such as my Field Base classmates and College of Education professors to keep me involved and invested. The Lord used many friends and professors to shape and mold me along the way. After reflecting on my time at DBU, I can clearly see that I have grown both spiritually and intellectually."
A note to future students…
"To the students that may follow in my footsteps, I would encourage you to seek out relationships, because DBU provides a very unique environment where the majority of students here are supportive, lifelong friends. Along with that, it is important to work hard and utilize the resources that DBU has assembled including the exemplary faculty. Finally, seek God's guidance and love with all your heart and learn to depend on Him each and every day in your college journey."