Connecting Students to Churches: Ministry Bridge at DBU
Written by Courtney Smith
Details

Published: April 02, 2018
Hits: 733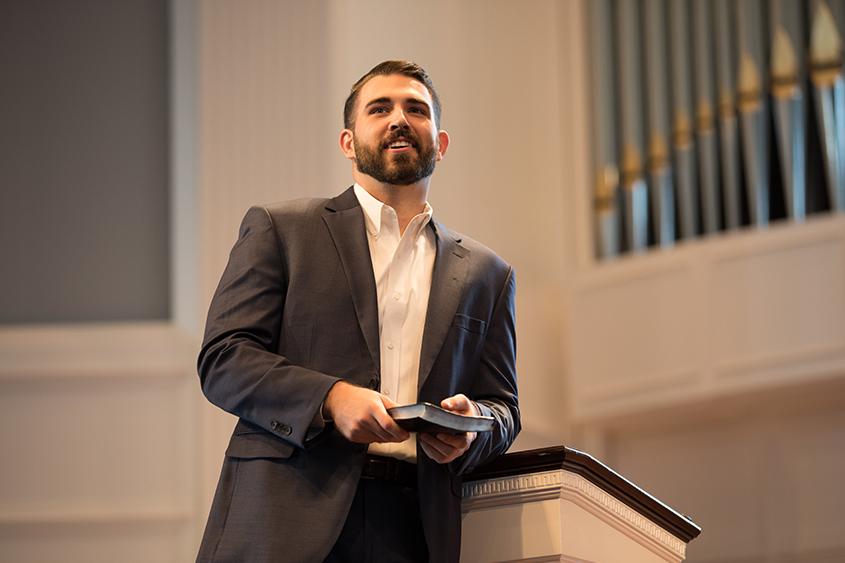 Passionate, trained, and effective college students are available through DBU Ministry Bridge to serve at churches who are in need of assistance with semester-long commitments, as well as special events. Led by the Spiritual Life staff at DBU, Ministry Bridge supports the local church by supplying worship leaders, speakers, small group leaders, rec teams, drama teams, and interns.
DBU has committed and talented Christian college students ready to serve in various ministry opportunities:
Musicians
DiscipleNow Staff
Drama Teams
Interns
Recreation Staff
Small Group Leaders
Speakers
Special Event Staff
Retreat Staff
Wednesday or Sunday Services Staff
Worship Leaders
DiscipleNow Weekends - DBU students can serve as engaging small group leaders, worship leaders, and rec staff. DBU Spiritual Life staff and upperclassmen ministry students can also serve as DiscipleNow speakers.
Worship Leadership - DBU has dozens of talented musicians involved in our Chapel Worship Teams. These students are available to assist student ministries by leading at DiscipleNow events, Wednesday or Sunday services, and other special events.
For availability and additional information, please contact This email address is being protected from spambots. You need JavaScript enabled to view it.
The Avenue Church has partnered with DBU's Ministry Bridge on several occasions. It is always a blessing to host an event (like a discipleship weekend) and know that we will have awesome college leaders that will come in and have an immediate impact! The college leaders that serve through Ministry Bridge are passionate about pointing our students to Jesus and are an incredible example of servant leadership! DBU's Ministry Bridge should be the first place student ministers go to find college leaders for their next event!
- Chad Rogers | The Avenue Church | Student Minister