Michael Gerson Speaks at DBU Institute for Global Engagement
Written by Jillian Dodderer
Details

Published: March 07, 2018
Hits: 861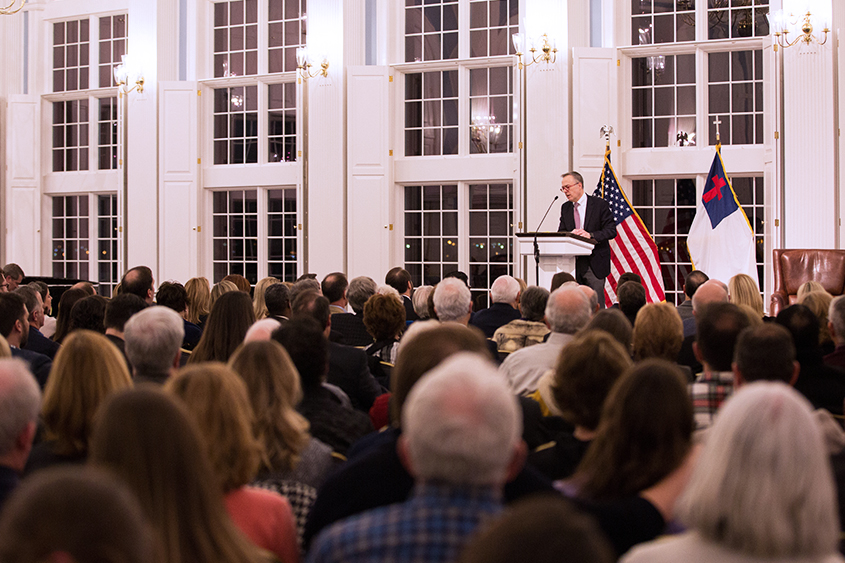 Dallas, TX – Dallas Baptist University and the Institute for Global Engagement were honored to host Michael Gerson, a nationally syndicated columnist for The Washington Post, to discuss faith and politics.
Until 2006, Michael Gerson served in President George W. Bush's White House as the Chief Speechwriter and Assistant to the President for Policy and Strategic Planning. Prior to this well-noted position, he served in the White House as deputy assistant to the president and director of presidential speechwriting and assistant to the president for speechwriting and policy adviser.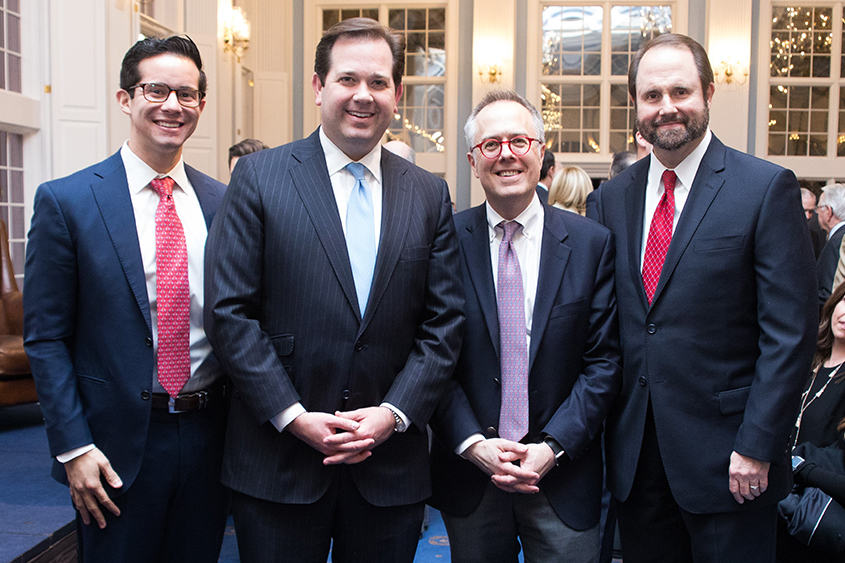 "We need a political system that calls us to the common good, not just the triumph of our tribe. We need leaders who value the Imago Dei over the controversy of the day," Gerson stated as he challenged the crowd. "One of the greatest lessons of life is the ability of compassion and generosity to break down walls of contempt."
Michael Gerson is the author of Heroic Conservatism and co-author of City of Man: Religion and Politics in a New Era. He appears regularly on the "PBS NewsHour," "Face the Nation," and other programs. Gerson serves as senior adviser at One, a bipartisan organization dedicated to the fight against extreme poverty and preventable diseases.
"Michael's keen insights of political trends and suggestions concerning Christian engagement of the public square blessed everyone in the room. We all left better informed and more hopeful regarding the future." Stated Dr. Nick Pitts, Director of DBU's Institute of Global Engagement, who hosted the event.
The Institute for Global Engagement, founded in 2014, is a Christian think tank with a focus on connecting scholars and practitioners in order to become catalysts for moral and spiritual renewal.