Discovery Driven by Faith: DBU Alumnus Travis Whitfill Making Waves in Biotech Research and Finance
Written by Dallas Baptist University
Details

Published: November 05, 2018
Hits: 468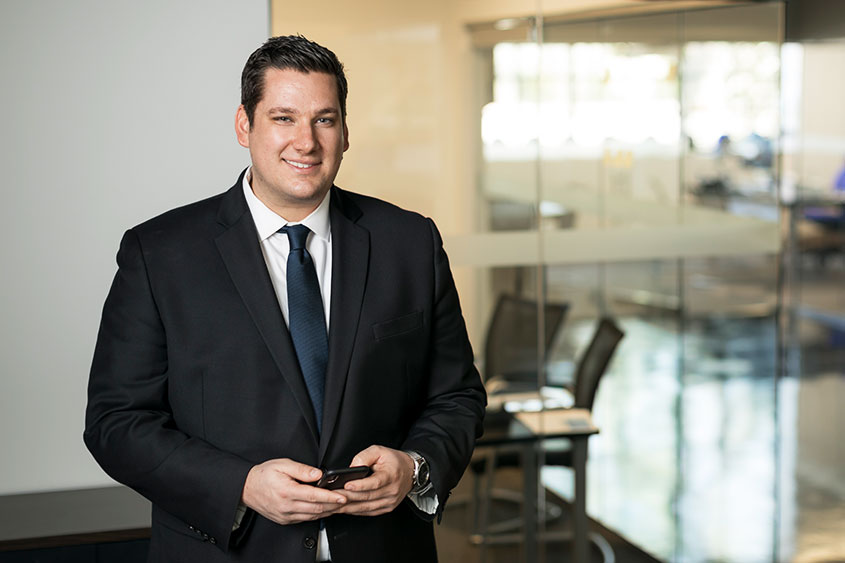 If you opened Forbes Magazine last fall, you may have noticed a familiar face among their "30 Under 30" listing—DBU's very own Travis Whitfill. Travis, who graduated with a biology and mathematics degree in 2010, recently founded a drug development company called Azitra in New Haven, Connecticut, and is also making his name known as a Venture Capital Partner with Bios Partners in Fort Worth, Texas.
Travis began his scientific journey as a student at Flower Mound High School looking to take the next step in his education. Growing up close to the campus, he was well aware of DBU, and as he looked into colleges, it became a natural choice for him.
"I was attracted to the strong faith-based component of DBU while maintaining a strong academic level," Travis explains. "I also found the size of DBU to be very compelling—the ratio of faculty to students seemed just right for growth and mentorship."
At DBU, faculty members such as Dr. Aaron Fletcher and Dr. Rachel Griffith nurtured his scientific curiosity. As he contemplated his future career, he knew he wanted to remain involved in the health care industry, yet he decided to approach it from a research and public health focus. After time spent working at research facilities, including the MD Anderson Center, Duke University, and Yale University, he chose to pursue a Master of Public Health degree from Yale.
After finishing this degree, Travis began working to help fund research to solve a number of health issues, including skin diseases. This work led to the co-founding of Azitra, Inc., a drug development company seeking innovative, inexpensive, and sustainable treatments for a variety of skin ailments.
"We wanted to create a completely new platform of using skin bacteria to deliver proteins to the skin to treat diseases," explains Travis. "This 'idea' has since grown into a roughly 20-person team, and we've raised a few million dollars with several labs, grants, and collaborations to begin human testing of our product this year. It's an extremely exciting area with the potential to help a lot of people who suffer from rare skin diseases."
Travis is also a partner at Bios Partners and a Senior Analyst at Bios Research, which was founded by Travis' former DBU professor, Dr. Aaron Fletcher. In these roles, he travels the country and the world evaluating and supporting biotech research. Bios Partners has funded research into treatment for a broad range of unmet needs from brain cancer and Alzheimer's disease to vision loss and lung disease.
He also has a faculty research appointment at the Yale School of Medicine in Pediatrics and is a member of the executive board of INSPIRE, which is a large, international pediatric research organization devoted to improving pediatric care.
"If there's one thing I learned at DBU, it's that science and faith are NOT mutually exclusive," states Travis. "On the contrary, I have found that studying science strengthens faith and brings light to God."
"I see faith as a key part of my work in science by grounding me in what's truly important and being able to communicate that to others through science. I am grateful that my professors at DBU fostered this intersection."