14th Annual Easter Service at DBU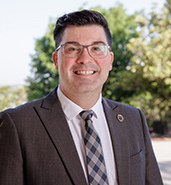 Dallas Baptist University will be hosting its 14th annual Easter Service at DBU on Thursday, April 6, 2023, at 6:00 p.m. in Pilgrim Chapel on the DBU Campus.*
*Please note that the program is on Thursday evening, not on Friday evening as in the past.
Dr. Brent Thomason, Dean of the Graduate School of Ministry at Dallas Baptist University, will bring the message during this special Easter Service.
Reservations
To make your complimentary reservation for this special service, please fill out the form or contact Jaycee Duce via email at jaycee@dbu.edu.
Read Along With Us
DBU invites the DBU Family and Friends to walk along with us through a series of Easter devotionals as we rejoice and reflect over the coming of Jesus during Holy Week.