About Dr. Naugle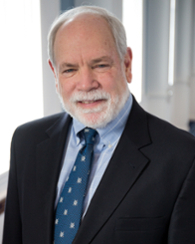 Educational Background
B.A., University of Texas at Arlington
Th.M., Th.D., Dallas Theological Seminary
Ph.D., University of Texas at Arlington
Dr. David Naugle's Background
Dr. David K. Naugle was the chair and a professor of philosophy at Dallas Baptist University where he worked for nearly three decades in both administrative and academic capacities. He earned two doctorates. He earned a Th.D. in systematic theology and a Ph.D. in humanities with concentrations in philosophy and English literature.
He was also the director of the Paideia College Society (formerly the Pew College Society), an academic organization now internally funded by DBU and supported by generous donors. Overall, the PCS seeks to deepen the undergraduate students' educational experience through a vision of Christian humanism and classical liberal education in this context.
The PCS sponsors a variety of extra-curricular activities including "books and coffee" nights, a fall study retreat, special lectures, social events, movie nights, and an annual spring student conference. It also encourages Paideia Students to pursue graduate studies at top-tier universities in order to further their preparation for future roles and responsibilities. The overall goal is the Christian transformation of students into their full humanity as the image of God according to the model in Christ by the Holy Spirit. Through them, the PCS seeks a reformation of the Church and the renewal of various aspects of cultural life into which God has placed these students providentially by calling.
Dr. Naugle also established and directs a weekly lecture series at Dallas Baptist University called the "Friday Symposium" which has been ongoing now for some sixteen years. This lecture series features presentations by DBU faculty, gifted undergraduate and graduate students, and off-campus speakers on a broad range of scholarly topics, especially at the interface of faith and culture. He also established and occasionally teaches a "Summer Institute for Christian Scholarship," a ten-week faculty development program for Dallas Baptist University professors. He organized and leads a reading and discussion group on campus for DBU faculty called "The Outrageous Christian Scholars Society." This group meets several times each semester to foster collegiality and enhance vision for the work of Christian higher education.
Dr. Naugle served as a 'Colson Fellow' in the Christian worldview think tank sponsored by Prison Fellowship near Washington, D. C. He was also on the advisory board of the International Institute of Christian Studies. Dr. Naugle served on the Advisory Board of the Bryan Institute, Bryan College. He was also on the editorial boards of Imaginatio et Ratio: A Journal of Theology and the Arts and also the journal Integrite. He also served on the "Creative Council" for Art House Dallas.
Dr. Naugle is the author of Worldview: The History of a Concept (Eerdmans 2002). This book was selected by Christianity Today magazine as the 2003 book of the year in the theology and ethics category.
Dr. Naugle is also the author of Reordered Love, Reordered Lives: Learning the Deep Meaning of Happiness (November 2008) from Wm. B. Eerdmans Publishing Company. The book's companion website is Reordered Love.
His third book is Philosophy: A Student's Guide, a volume in the series Reclaiming the Christian Intellectual Tradition, edited by Union University President Dr. David Dockery and published by Crossway, due out September 2012.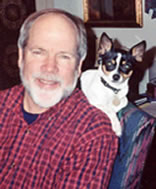 Prior to his post at DBU, Dr. Naugle was an adjunct professor of religion at the University of Texas at Arlington from 1980-1988, where he served concurrently as a campus minister at UTA and as a staff member for Pantego Bible Church in Arlington, Texas. He also worked for one year as an associate pastor at Fort Worth Bible Church, Fort Worth, Texas. While in college and for two years afterwards, he worked with Young Life in Fort Worth, Texas, in both volunteer and paid student staff capacities.
In addition to writing and teaching, Dr. Naugle was an avid golfer, gardener, guitarist and drummer. He and his wife, Deemie, who is the Associate Provost at DBU, and their dog "Kuyper" live in Duncanville, Texas, a Dallas suburb. Courtney, his daughter and a DBU alumna, works at Brother Bill's Helping Hands as Director of Volunteers and Food Ministry.
Related Resources
Photos of Dr. Naugle Over the Years