Dr. David Naugle, 1952-2021
Distinguished University Professor of Philosophy in addition to being a faculty member at DBU for nearly three decades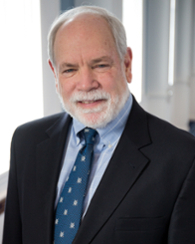 A devoted family man to wife Deemie and daughter, Courtney, Dr. David (Davey) Naugle was a beloved professor who established, chaired, and taught in DBU's philosophy department for nearly three decades. He was a foremost scholar and cared deeply about his students. He truly embodied DBU's mission statement to integrate faith into every calling and human endeavor to the glory of God.
Learn More About
---
Students and others! Subscribe to Comment magazine. It's the best Christian worldview periodical out there - "Must-Read for Christian Students." Dr. James K. A. Smith of Calvin College is the newly announced editor!
Books Written by Dr. Naugle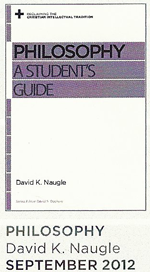 Dr. Naugle's Philosophy: A Student's Guide can be purchased at: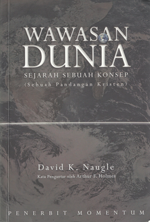 Dr. Naugle's book, Worldview: The History of a Concept has been translated into Indonesian.
Available at: Penerbit Momentum (Momentum Christian Literature) Andhika Plaza C/5-7, JL. Simpang Dukuh 38-40 Surabaya, 60275, Indonesia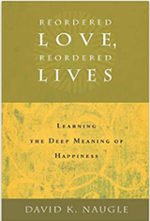 Dr. Naugle's book Reordered Love, Reordered Lives: Learning the Deep Meaning of Happiness (Wm. B. Eerdmans Publishing Company) is available through several outlets.
Available at: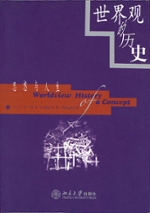 Dr. Naugle's book Worldview: The History of a Concept (Eerdmans 2002) has just been released in a Chinese translation by Peking University Press.
Available at: Peking University Press, No 205 Chengfu Rd, Haidian District, Beijing 100871, China.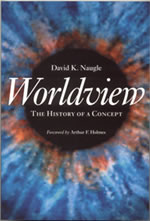 Available at:
---
(26) Then God said, "Let Us make man in Our image, according to Our likeness; and let them rule over the fish of the sea and over the birds of the sky and over the cattle and over all the earth, and over every creeping thing that creeps on the earth." (27) And God created man in His own image, in the image of God He created him; male and female He created them. (28) And God blessed them; and God said to them, "Be fruitful and multiply, and fill the earth, and subdue it; and rule over the fish of the sea and over the birds of the sky, and over every living thing that moves on the earth."
—Genesis 1:26-28
"The fear of the Lord is the beginning of knowledge; fools despise wisdom and instruction."
—Proverbs 1:7
(1) In the beginning was the Word, and the Word was with God, and the Word was God. (2) He was in the beginning with God. (3) All things came into being by Him, and apart from Him nothing came into being that has come into being. (4) In Him was life, and the life was the light of men .... (14) And the Word became flesh, and dwelt among us, and we beheld His glory, glory as of the only begotten from the Father, full of grace and truth.
—John 1: 1-4, 14
(15) And He is the image of the invisible God, the first-born of all creation. (16) For by Him all things were created, both in the heavens and on earth, visible and invisible, whether thrones or dominions or rulers or authorities; all things have been created by Him and for Him. (17) And He is before all things, and in Him all things hold together. (18) He is also head of the body, the church; and He is the beginning, the first-born from the dead; so that He Himself might come to have first place in everything. (19) For it was the Father's good pleasure for all the fulness to dwell in Him, (20) and through Him to reconcile all things to Himself, having made peace through the blood of His cross; through Him, I say, whether things on earth or things in heaven.
—Colossians 1:15-20
"For when there is a question as to whether a man is good, one does not ask what he believes, or what he hopes, but what he loves. For the man who loves aright no doubt believes and hopes aright ...."
—St. Augustine, The Enchiridion §117
"My love is my weight: wherever I go my love is what brings me there."
—St. Augustine, Confessions 13.9
"But there are some people, nevertheless—and I am one of them—who think that the most practical and important thing about a man is still his view of the universe. We think that for a landlady considering a lodger, it is important to know his income, but still more important to know his philosophy. We think that for a general about to fight an enemy, it is important to know the enemy's numbers, but still more important to know the enemy's philosophy. We think the question is not whether the theory of the cosmos affects matters, but whether, in the long run, anything else affects them."
—G. K. Chesterton, Heretics
"We must now go back a bit and explain what the whole scene [of the founding of Narnia by Aslan] had looked like from Uncle Andrew's point of view. It has not made at all the same impression on him as on the Cabby and the children. For what you see and hear depends a good deal on where you are standing: it also depends on what sort of person you are."
—C. S. Lewis, The Magician's Nephew
"Watch over your heart with all diligence, for from it flow the springs of life."
—Proverbs 4:23
"It is only with the heart that one can see rightly. What is essential is invisible to the eye."
—Antoine de Saint-Exupéry, The Little Prince
"The heart of man is his worst part before it is regenerated, and the best afterward; it is the seat of principles, and the foundation of actions. The eye of God is, and the eye of the Christian ought to be, principally fixed upon it."
—John Flavel, Keeping the Heart