Information Security Policy and Governance at DBU North
Spring 2019
Information Security Policy MSITM 6312 and Governance will be offered this Spring at DBU North. This class will be taught by highly-respected global executive Paola Saibine.
Paola Saibene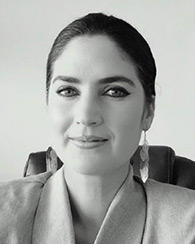 Paola Saibene has 21 years of experience in IT Transformation & Business Innovation, having held multiple CIO / CTO / CSO / COO positions in government and in the private sector, including multi-billion dollar enterprises. She has received numerous government awards, receiving a commendation for her cybersecurity efforts.
Course Details
When
Every Friday
January 25 - May 10, 2019
8:15pm - 10:45pm
Cost
$2,850 for transcript credit*
or
$1,500 for auditing the class or for professional development
*This offering is designed as a Master's level class in the Master of Science in Information Technology and Management where students can earn 3 credit hours.
Multiple scholarships are available. Please see contact below for more information.
Student Learning Outcomes of the Course
Understand the purpose of information security governance, what it consists of and how to accomplish it.
Understand the purpose of an information security strategy, its objectives, and the reasons and steps required to develop one.
Understand the meaning, content, creation and use of policies, standards, procedures and guidelines and how they relate to each other.
Develop business cases and gain commitment from senior leadership.
Define governance metrics requirements, selection and creation.
---
Reimagine your future. Disrupt the status quo. Launch your career.
Contact Sharon Gorikapudi, MSITM Program Director, to register or for more information.
sharong@dbu.edu | 214-333-7252 | www.dbu.edu/msitm