DBU Launches New M.S. in Information Technology and Management
Written by Blake Killingsworth
Details

Published: July 31, 2017
Hits: 2364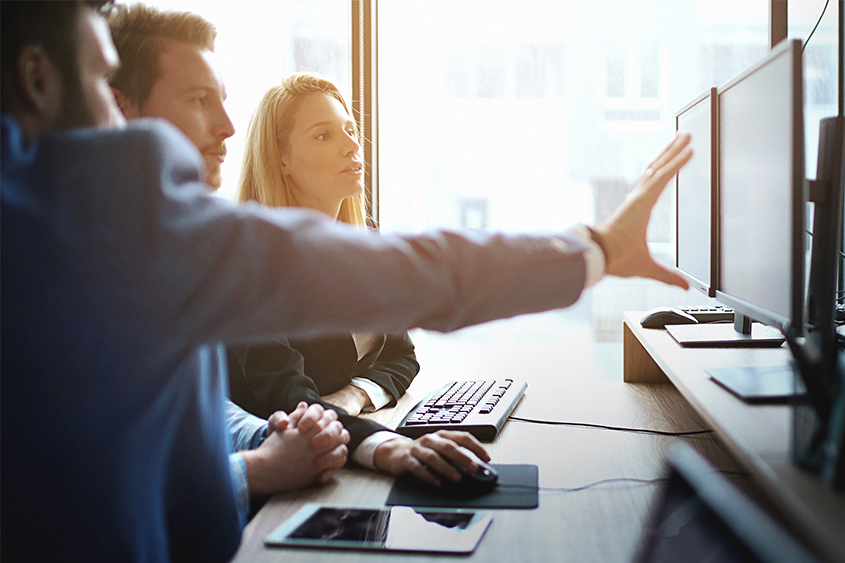 Dallas, TX – This fall, DBU will launch its newest master's program, the Master of Science in Information Technology and Management degree.
"Advances in Information Technology are changing and disrupting industries and the way we behave," explained Sharon Gorikapudi, DBU Assistant Professor of Technology and Management and Chair of the program. "We have strategically designed our program to provide not only the needed training to oversee technology departments, but also the management and leadership skills that help graduates to excel in this ever-changing world."
The MSITM program is a 36-hour STEM (Science, Technology, Engineering, and Mathematics) degree designed to prepare students to be successful servant leaders in the data-driven marketplace. This master's program will pair a broad-based foundation in organizational management with the technical fundamentals needed to lead highly skilled tech teams. Students will also explore how the interaction between technology, management, and leadership provides strong solutions.
"We are excited to be able to continue to provide new program offerings for our students, especially those seeking STEM degrees," stated DBU President Dr. Adam Wright. "As with all of our programs, we pray that students who received this degree will be able to use their skills to serve others and transform the world for the glory of God."
For more information on the MSITM degree, contact Sharon Gorikapudi at 214-333-7252 or be email at This email address is being protected from spambots. You need JavaScript enabled to view it..