Meet Sue Mitz
Professor of Music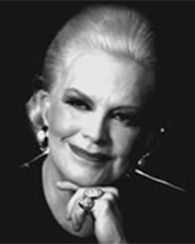 Educational Background
B.M.E., Baylor University
M.M., Southern Methodist University
Sue Mitz's Background
Sue Mitz is a Professor of Music at Dallas Baptist University where she has served on the music faculty since 1965. She presently teaches applied piano and serves and collaborates as accompanist for the division of Choral Studies. She has also taught Accompanying Skills, Hymnology, Introduction to Fine Arts, and served as Principal Coach/Accompanist for the DBU Opera. For many years she directed Dayspring, a student vocal ensemble.
An active performing career has taken her throughout the United States and around the world. She has performed numerous times throughout Israel and the Middle East, organizing choirs and concert tours as well as performing with the Jerusalem Symphony Orchestra. She has traveled with the DBU Concert Chorale as a collaborative pianist on tours throughout the Middle East, Hawaii, Vienna and Salzburg, Austria and Venice, Italy and at the White House (December 2005). In 2003, she accompanied the Chorale in a series of concerts in England and Scotland. She and the Dayspring ensemble performed in honor of U.S. Presidents Gerald Ford and George H.W. Bush.
As an accompanist, she has collaborated with several internationally renowned singers such as Metropolitan Opera Mezzo-Soprano Barbara Conrad, Tenor Michael Cousins, and Bass-Baritone, Mark McCrory, and Internationally-renowned Gospel Singer, Willa Dorsey all of whom have also performed with her on the DBU campus.
She has studied under talented teachers and coaches such as Alfred Mouledous, Daniel Sternberg and Stefan Bardas.
Professor Mitz holds a Bachelor of Music degree in Piano Performance from Baylor University, a Master of Music degree in Piano Performance from Southern Methodist University's Meadows School of the Arts, and pursued doctoral studies at the University of North Texas. She is a member of the DBU Women's Auxiliary Board from which she was awarded the prestigious Ruth Award, and is also a member of Sigma Alpha Iota International Music Fraternity for Women. In 2002, she was awarded the Oak Cliff Chamber of Commerce Outstanding University Professor Award. Professor Mitz has influenced countless students over her forty-two years of service to Dallas Baptist University. Many have gone on to distinguished careers in music and the arts and have honored her, the institution, and God through their work.