Eleventh Annual Easter Service on Good Friday at DBU
April 10, 2020 | 8:00 p.m. CST
In an abundance of caution, all campus-sponsored events scheduled through the remainder of the spring semester have been postponed or cancelled.

The Easter Service on Good Friday, April 10 will be streamed through Facebook Live at 8:00 p.m.

If you have any questions, please contact Angie Cagle at angie@dbu.edu.

For more information on DBU's COVID-19 response, visit www.dbu.edu/coronavirus.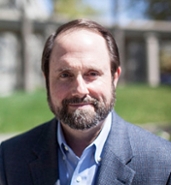 Dallas Baptist University will be hosting its eleventh annual Easter Service on Good Friday, April 10, 2020 at 8:00 p.m. on Facebook Live. Dr. Jim Denison, DBU distinguished adjunct professor and co-founder and president of the Denison Forum on Truth and Culture, will bring the message during this special Easter service.