Jeffrey Johnson, Ph.D.
Dean, College of Business
Assistant Professor of Business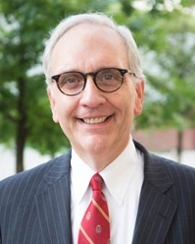 Educational Background 
Ph.D., Organizational Leadership - Dallas Baptist University
M.B.A., Southern Methodist University
M.A., Religion - Reformed Theological Seminary 
B.S., Accounting - Bob Jones University
Dr. Johnson came to DBU as the Vice President for Advancement in 2016 and transitioned from that role to become Dean of the College of Business in 2019. Dr. Johnson has a definite call to DBU, education, and business. He served for more than twenty years as an executive, leading several $100 million-plus companies as Senior Vice President, General Manager, and Chief Financial Officer, and has served in leadership roles of not-for-profit ministries for nearly twenty years, as well.
Dr. Johnson began his career at Price Waterhouse, and is a CPA as well as an ordained minister of the Gospel, recently completing a Master of Arts in Religion. He and his wife Lisa have three grown children and two wonderful grandsons. He is an avid cyclist and reader, and they are both active members of Park Cities Baptist Church.