About the Center for Business as Mission
The Center for Business as Mission (CBAM) was established at Dallas Baptist University in the fall semester of 2013. Since Business as Mission companies operate as for-profit enterprises, CBAM naturally was positioned within the College of Business.
Through CBAM, students have many opportunities to see how their faith and future vocation are part of the same spiritual call. CBAM provides:
Undergraduate and graduate classes in Business as Mission
A 12-hour certificate program in Business as Mission
Guest speakers involved in Business as Mission initiatives
Travel study courses to see how believers operate businesses overseas to advance the Kingdom of God
Participation in Prison Entrepreneurship Program
The Lion's Den DFW event hosted at DBU each spring semester
Engagement in local and regional conferences on Business as Mission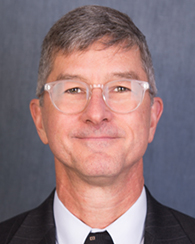 Dr. Ross O'Brien
Director, Center for Business as Mission
"God is at work on the campus of Dallas Baptist University. We have seen this work specifically in the development of CBAM. For years, DBU has emphasized the integration of faith and academics in all classes. Missions has played an important role in the life of the University in many ways. In addition, God has blessed our College of Business as the largest academic division in the University and one of the most innovative as well. All these elements combined nicely to support the foundation of what is now the Center for Business as Mission. We pray and work diligently, partnering with God, and awaiting with great anticipation what He will do through CBAM."
- Dr. Ross O'Brien, Director of the Center for Business as Mission
Contact us to learn more about ways you can get involved in our mission personally or to learn more about CBAM.