Legacy Bricks
Leave Your Mark on University Hill
Your time as a DBU Patriot, parent, or friend has left a lasting mark on your life. Now you can leave your mark on the historic grounds of University Hill for years to come while paving the way for future generations at DBU!
Inscribe Your Memories
In recognition of your gift of $500 or more to Dallas Baptist University, we will personalize a brick for you to inscribe your name and a sentiment of your choosing on the DBU campus.
Bricks may be reserved for any friend of the University – from alumni, future Patriots, proud parents, grandparents, organizations, and businesses! Bricks may also be reserved in memory of loved ones who may have shared a special connection with DBU.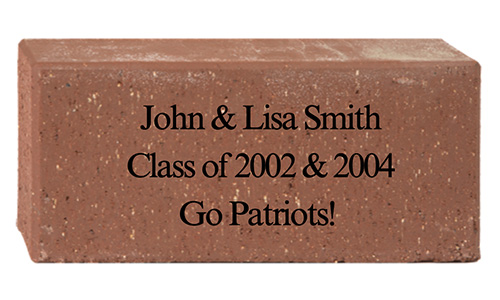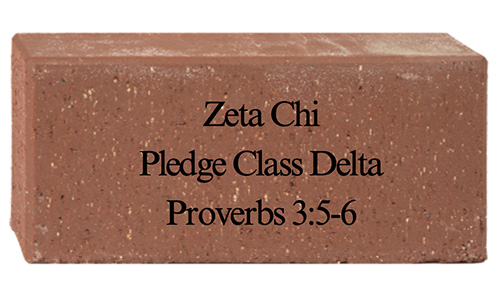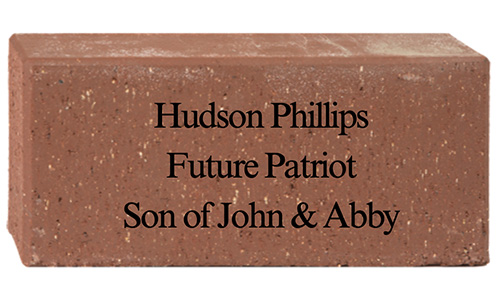 Reserve Your Brick
Step 1
Order your brick here. Your $500 gift is tax-deductible and provides support to students through scholarships, enriching campus experiences, and more. Additionally, your gift ensures your legacy on University Hill for years to come.
Step 2
Please complete the following form to indicate your desired inscription for your brick.
Step 3
The Office of University Advancement will be in touch with you when your brick has been officially placed on campus.
Legacy Brick Program FAQ
Bricks measure 4x8 inches.
At this time, bricks will be placed on the walkway leading to Pilgrim Chapel in the
center of parking lots 4 and 4A. For future projects on University Hill, you may
have the opportunity to reserve bricks by a newly constructed building.
Once your brick is installed on campus, you will be notified where it has been placed, so you can locate it on your next visit to University Hill. If you have any additional questions, please contact the Office of University Advancement at advancement@dbu.edu or 214-333-5168.